About
Club Pilates helps its members grow their skills & abilities with a modern take on pilates and by integrating with state-of-the-art equipment. With over 750 franchise locations sold, Club Pilates has become the world's largest network of pilates studios. 
Features they love
Custom templates
Franchise owners can customize unlocked areas of the template or design their own materials using Club Pilates' brand assets. 
Intuitive interface
Drag-and-drop functionality helps designers & non-designers alike at Club Pilates create beautifully branded documents. 
Brand protection
Lucidpress's template locking keeps every piece of content on-brand without overloading the designers or turning Claudia, the Marketing Director, into the brand police.
Challenge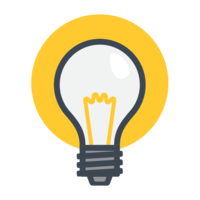 Club Pilates' Marketing Director, Claudia, explained: "As an initially very scrappy young start-up, we had a proprietary process where we could print addresses and names onto pre-existing material, but the owners weren't allowed to move or reposition any elements, so it was very static. It wasn't giving our owners enough ability to move things around, change, and adapt to their needs."

Not only was their system difficult to work with and unable to offer the company much flexibility—it also frequently broke. When this happened, the Claudia would have to create every piece of content by hand for months. Clearly, something had to give.
Solution
Today, Club Pilates imports their Adobe InDesign files into Lucidpress to simplify the design process for franchisees. The creative team designs professional templates, lock down the brand, then grant access to franchisees who use the templates in their marketing. 

Franchise owners love how simple and quick it is to customize their own content based on the branded templates provided for them. Some franchise owners, who are more familiar with design, are even making their own templates from scratch using the brand's pre-set colors, logos & fonts.
Club Pilates' creative team & franchise owners use Lucidpress to create all of their printed materials: postcards, flyers, posters, business cards, class schedules and more. They also use digital templates to create high-quality social media posts that promote their studios across the country.
Results
Creative director Claudia Sherman estimates that Lucidpress saves her team 25 to 30 hours a week. Her team loves that Lucidpress saves them time on menial design tasks but also gives them the power to control the brand. 
Now with Lucidpress, franchisees can quickly and easily create content that's specific to the area they want to reach. They don't have to wait weeks to get their collateral back, and they can immediately download high-quality files or order copies with the Print & Ship feature.