Free Online Photo Collage maker
Turn your photos into something everyone will want to see. Lucidpress's free collage maker provides you with an intuitive editor to create and distribute stunning photo collages that tell a story that's as beautiful as your images. New to design? Grab our tips on how to make a collage below.
Havent signed up yet?
Give us a try.
Smart collage templates — smarter you.
With Lucidpress, there's no need to spend time trying to line everything up. Our selection of free collage templates gives you a running start with some aesthetically pleasing layouts—and with our intuitive interface, you can follow your artistic impulses without any roadblocks. Customize by hand or unlock the power of Smart Brand Assets. Upload your brand's colors, font and logo to access a collection of templates customized to your brand.
Feature Highlights
You don't have to be a brilliant designer to craft beautiful content. Whether you're a team of one or a team of five, our brand templating platform makes it easy to create content and build your brand in the new design democracy.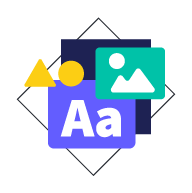 Brand assets
Make customizing content even easier by storing all your brand assets in one place.
Web-based platform
Since Lucidpress is online, you can work from any computer and have the same program available to you. We also regularly deliver updates to our editor that you'll never have to pay for or download. You can focus on making a beautiful finished collage and let us worry about the rest.
Data automation
Smart Fields auto-populate information and images in your templates, so you don't have to chase down information.
Easy import
Access thousands of free stock photos or icons in the Lucidpress editor or easily import your own from Dropbox or Facebook. Use our Indesign Import feature to import existing InDesign files and convert them to Lucidpress templates.
Design a Collage
How to make your photo collage
Step 1: Select your layout
Choose from any of Lucidpress's professionally designed photo layouts to start using our photo collage maker. If you would like to start from scratch, then open a blank canvas and select your desired size.

Once you've created your document, you can select background colors and decide whether to add any borders to your collage.
Step 2: Upload your photos
Click on the Image Manager (or the picture icon on the left side of your screen) to open your image folder. Click Upload to select the type of file you'd like to add to your Lucidpress account.

Select the photos you'd like to use from your computer, then click Choose. Your photos will appear in your Image Manager window, and you can start inserting your photos into the collage from there.
Step 3: Design your photo collage
With your images handy in the Image Manager, and with Lucidpress's robust design features, you can create a perfect collage for your photos. Add any graphics or shapes to your collage using the left vertical toolbar to access the Bing Image Finder or the shapes library.

You can also pick the a color scheme that complements your images and background, on the right-hand side of the editor. Next, choose from the dozens of stylistic fonts available to add text to your photo collage.

Do you have a video that goes perfectly with your images? You can add that to your photo collage, too, by clicking on Buttons, Videos, & Scroll Areas at the bottom of the left vertical toolbar. Simply link to your video on Youtube or Vimeo to have your video play right next to your pictures.

The combination of photos, background, colors, text and even video will lead to an impressive result.
Step 4: Print or share your masterpiece
Now that you've finished creating your photo collage, you can publish the document through Lucidpress, download it to your computer or print it through Lucidpress's Print & Ship feature.

If you want to gather feedback before you publish the collage, you can easily share your document with your friends. Collaboration is instant—no emails or PDFs necessary. Just invite your colleagues to view, edit or comment directly in the document.

Once you're ready to share, you can get busy printing or posting on social media platforms like Instagram & Facebook.
Start creating now
Bring your pictures to life by creating an engaging photo collage. Lucidpress's picture collage maker is the tool you need to easily make a stunning design that will show off your photos. Check out our full template gallery and select from the layouts to get going.
Design a Collage
Create all of your on-brand collateral in Lucidpress
Create
Design beautiful content — whether it's digital or for print.
Create more content
Templates
Get inspiration or start from our library of over 1000+ templates.
Check out other templates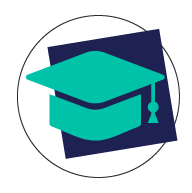 Guides
Learn how to create professional collateral with how-to guides.
Learn from a guide