Free online ebook creator
You don't have to be a design genius to put together something great. Our intuitive drag-and-drop editor puts the power in your hands. Create a professional eBook in minutes with the Lucidpress brand templating platform.
Havent signed up yet?
Give us a try.
Smart eBook templates — smarter you.
Not a professional designer? No problem. Choose from one of our hundreds of templates to get you started creating a professional eBook. Each template is completely customizable to match your brand. Customize by hand or upload your branding to access a collection of Smart Templates automatically customized to fit your brand.
Why choose our eBook creator?
You don't have to be a brilliant designer to craft beautiful content. Whether you're a team of one or a team of five, our brand templating platform makes it easy to create content and build your brand in the new design democracy.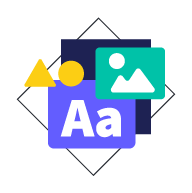 Brand assets
Set your business's colors, fonts and images to keep all of your content consistent. Quickly customize any eBook template with your brand's design elements.
Web-based platform
With a web-based platform, no downloads or software installations are required, and you can access your Lucidpress account from any browser or platform.
Data automation
With smart fields or our advanced data automation feature, you can auto-populate information in your templates, cutting down on repetitive content updates.
Easy import
Use our handy integrations with Google Docs, YouTube, Dropbox, Facebook and InDesign to import existing content. Need stock photos? Use our Unsplash integration to quickly search for and add the perfect image to your eBook.
Design a eBook
Steps to create an eBook
Step 1: Write compelling content
Turn your content into a narrative that makes it easy to follow. Fill your text with interesting facts that will get the reader to think. The more fascinating the content, the more likely the reader will want to share it with others—and that means even more people will be reading your material.
Step 2: Pick an eBook template
Start by choosing a template from our library of eBook templates. Add as many pages as you need and insert your copy into the text boxes.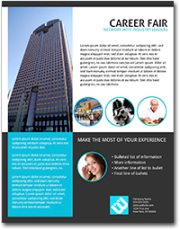 Step 3: Customize
Include images, icons, graphics and more that enhance the material. Lucidpress offers free stock photos and icons if you don't have your own. Update colors, fonts and logos to match your business.
Step 4: Distribute
The Lucidpress eBook maker software lets you export your eBook as an image file or in PDF format. You can also create a published link or embed the eBook within the Lucidpress document viewer. These options give you a variety of ways to grow and reach your audience.
Frequently asked questions:
What size of eBook can I make?
The Lucidpress eBook maker allows you to create an eBook in any size you want. Either choose from some of our recommended sizes or create your own custom size.
Can I use my own images?
Yes, you can upload images from your computer or add images from Facebook or your Dropbox account. Lucidpress also offers access to 1 million free stock photos and Bing Image search, so you can make your eBook pop.
How much does the eBook creator cost?
To start, it's completely free. Lucidpress offers several pricing options for those needing advanced features.
Ready to create your ebook?
Signup up for a free account to start using the Lucidpress ebook maker.
Design a eBook
Create all of your on-brand collateral in Lucidpress
Create
Design beautiful content — whether it's digital or for print.
Create more content
Templates
Get inspiration or start from our library of over 1000+ templates.
Check out other templates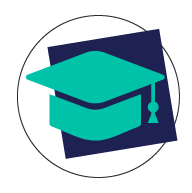 Guides
Learn how to create professional collateral with how-to guides.
Learn from a guide