Free Facebook cover maker
Quickly create and distribute a stunning Facebook cover with the Lucidpress brand templating platform. With our intuitive, drag-and-drop editor, you can design the perfect cover photo for your Facebook business page.
Havent signed up yet?
Give us a try.
Get started fast with free Facebook cover templates
No graphic design skills? No problem. Lucidpress is a free Facebook cover maker tool with templates that are already sized perfectly for Facebook. You can customize any element of the
Facebook template
including font, color, images and size to match your brand.
Design a Facebook Cover
Why Lucidpress?
Lucidpress is perfect for small businesses. Anyone on your team can create beautiful Facebook cover photos (or anything else for your brand) with our intuitive and easy-to-use templates and tools.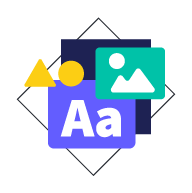 Brand assets
Store and download custom brand assets (like logos, colors and fonts) into our asset hub for fast access as you create your Facebook cover.
Cloud-based software
No software downloads or software upgrades required with Lucidpress. Edit and store your work directly in the cloud.
Data automation
With smart fields or our advanced data automation feature, you can auto-populate information in your templates, cutting down on repetitive content updates.
Easy import
Lucidpress integrates with your favorite tools to put content at your fingertips. Transfer text from a Google Doc, import an InDesign file or insert photos from Dropbox, Facebook or Unsplash so you can stay focused on your work.
Design a Facebook Cover
How it works
1. Sign up for a free Lucidpress account
Get access to our templates, create beautiful professional looking content and save your work even if you don't upgrade to the paid account. Impress your followers with beautiful and professional graphic design.
2. Choose a template
Choose a Facebook cover template to get started. The template is sized correctly for Facebook, so you don't have to worry about resizing them when you upload them to Facebook.
3. Customize
You can change any element of the design to make it match your branding: change fonts, colors and design elements.
4. Add photos
Grab your followers' attention by using a free photo, one of your own images or a solid color.
5. Download your creation and upload it to Facebook
You can download your Facebook cover photo as an image and upload it to your Facebook page without any "made with Lucidpress" watermarks or branding. We've got your back.
Create all of your on-brand collateral in Lucidpress
Create
Design beautiful content — whether it's digital or for print.
Create more content
Templates
Get inspiration or start from our library of over 1000+ templates.
Check out other templates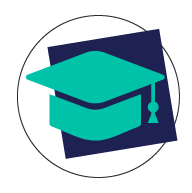 Guides
Learn how to create professional collateral with how-to guides.
Learn from a guide