Free magazine maker software: Design your magazine online
Lucidpress is a brand templating platform that gives you the tools to create and design professional digital or print magazines that can be published or shared with ease. With a powerfully intuitive editor, it's never been easier to impress your audience… and yourself. Get started with our how-to guide below.
Havent signed up yet?
Give us a try.
Free, smart magazine templates
Our free digital magazine maker comes with a range of
sleek, printable magazine templates
so you can start creating without stressing about the layout. Customize the template by hand or unlock the power of Smart Brand Assets. Upload your brand's colors, font and logo to access a collection of templates customized to your brand.
Feature Highlights
Become a savvy magazine designer and publisher. Whether you're a team of one or a team of five, our brand templating platform makes it easy to create content and build your brand in the new design democracy.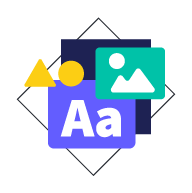 Brand assets
Your business has a unique look and personality and so should your magazine. Store and access your brand's logos, fonts and colors to create beautiful, on-brand content.
Web-based platform
With a web-based platform, no downloads or software installations are required, and you can access your Lucidpress account from any browser or platform.
Data automation
Smart Fields auto-populate information in your templates, so you don't have to chase down information.
Easy import
Lucidpress integrates with your favorite tools to put content at your fingertips. Transfer text from a Google Doc, import an InDesign file or insert photos from Dropbox, Facebook or Unsplash so you can stay focused on your work.
Design a Magazine
How to create your own magazine
Step 1: Add compelling photos and graphics
Appealing images are essential to capturing your audience. Make sure they are high quality: at least 300 ppi for print magazines, and 200 ppi for digital. What if a magazine creator isn't a professional photographer? You can access free stock images, with sites like Free Range Stock, or paid services like Shutterstock. Lucidpress has image editing options to help you perfect your shots to achieve striking quality.
Step 2: Printing considerations
If you print your magazine, consult with a professional printing service. Image quality needs to be higher than it would be for a newsletter or newspaper, and you will want to use a thick, glossy paper stock. Since magazines are often folded and stapled, getting the pages in the right order can be complex. In Lucidpress, the magazine templates are laid out in cover to cover order. Work with your printing company to specify what kind of binding you want.

To achieve the classic magazine look, use full bleed in your document. The bleed is the area of your magazine to be trimmed before shipping to your readers. Set the bleed to 0.125 or 0.25 inch so there isn't a white margin around your images.
Step 3: Find the right message and typography
The way you write your magazine articles and visually present your text will depend on who your audience is. Different typefaces have different connotations, and in general, serif typefaces are optimal for print viewing, while sans serif typefaces are designed for the web.

Different sections of your magazine call for different presentation styles. Use variants of one font family to give a consistent (but unique) feel to individual sections. Don't sacrifice legibility for variety—by using different font sizes, weights, and upper and lower case, you can get good mileage from a single font family without looking too busy. Verify that your text is easily readable, will encourage your audience to share your articles, and that the words are complemented by the images.
Step 4: Determine the purpose of your magazine
Different types of magazines have different purposes. Some are heavily informational, while others aim primarily to entertain. Here are some goals to keep in mind as you put your magazine together:
Inform—Articles should add value for the reader. The text of the magazine should be accurate, thoroughly researched, and well-written.
Entertain—People subscribe to print and digital magazines because they're fun. The combination of photography, graphic design, and human interest articles should draw your readers in.
Entice to buy—Magazines and catalogs are ideal showcases for goods and services. With the advent of digital magazines, your audience can be directed immediately to the point of sale.
Spark debate—Journalism should expose readers to a variety of viewpoints. When magazine articles go viral, you have the opportunity to drive cultural conversation.
Persuade—Both short- and long-form writing ultimately have the goal of persuading readers to a given point of view or course of action. Make sure that your writing is clear, concise, and is tightly focused.
Ready to make your magazine?
A well-designed magazine can stop you in your tracks. With Lucidpress as your magazine layout software, you can combine stunning graphic design with the latest in cloud-based storage and collaboration. Get started with our customizable magazine templates now.
Design a Magazine
Create all of your on-brand collateral in Lucidpress
Create
Design beautiful content — whether it's digital or for print.
Create more content
Templates
Get inspiration or start from our library of over 1000+ templates.
Check out other templates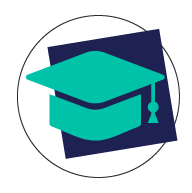 Guides
Learn how to create professional collateral with how-to guides.
Learn from a guide