7 Best Canva Alternatives
Looking for a feature-rich, easy-to-use Canva alternative for creating professional graphics and marketing collateral? Learn why businesses prefer us over other Canva alternatives. See the full list of Canva alternatives below.
Havent signed up yet?
Give us a try.
A FREE ONLINE CANVA ALTERNATIVE
Canva and other tools like PicMonkey and Snappa are mostly known as photo editing and social media graphics creation tools. However, most businesses need to create many types of multi-page collateral to advertise their business. Like Canva, Lucidpress offers social media templates to quickly create images, but unlike Canva and other Canva alternatives it also excels as a desktop publishing platform. With Lucidpress, creating ebooks, pamphlets, magazines and other types of long-form content is a breeze.
Lucidpress as your Canva alternative
Lucidpress is a powerful brand templating platform that empowers you to create next-level graphics, documents and artwork with ease. Download, print or share your designs online.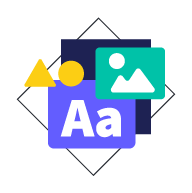 Brand assets
Store and download custom brand assets (like logos, colors and fonts) into our asset hub for fast access.
Web-based platform
Since Lucidpress' platform is web-based, there's nothing to download or install — so you'll always have the latest version.
Easily edit photos
Use our powerful photo editor to customize your images with filters and text. Share them directly to social networks like Facebook, schedule social media posts on Buffer or download the images for print or digital use.
Easy import
Add your own style with design elements, a huge range of fonts, and stunning backgrounds and images direct from Bing Search, Flickr, Facebook and more.
Start Designing
Lucidpress vs. Canva
7 Canva alternatives
Ready to try a design program different from Canva? Check out these free and premium Canva alternatives below.
Lucidpress
Like Canva, Lucidpress offers a drag-and-drop interface with a collection of templates. While Canva specializes in social media content, Lucidpress provides a range of both social media templates and print layouts such as brochures, magazines and ebooks. Unlike Canva, Lucidpress also provides robust business features such as template locking, data automation and multiple roles and permissions.
PicMonkey
PicMonkey is a great Canva alternative for those looking for photo editing software. While the free version of PicMonkey is limited, a premium version gives you access to a quick and easy photo editor. 
Crello
If you're looking for a simple interface for creating social media content, Crello can be a great Canva alternative. Crello offers a collection of templates, stock video clips and music. The free version allows five downloads a month. Upgrade to premium for unlimited downloads and the ability to add team members.
Adobe Spark
Adobe Spark is primarily a short-form video creation app. It also offers a collection of design templates. If you're primarily looking to create social media videos and graphics quickly, Adobe Spark could be the right Canva alternative for you. 
Venngage
Venngage specializes in data visualization and infographic design. The free version allows you to create up to five designs, but you will only be able to share those publically. You'll need to upgrade to a premium account to share designs privately. Still, if your primary use case is data visualization, Venngage could be the right Canva alternative for you.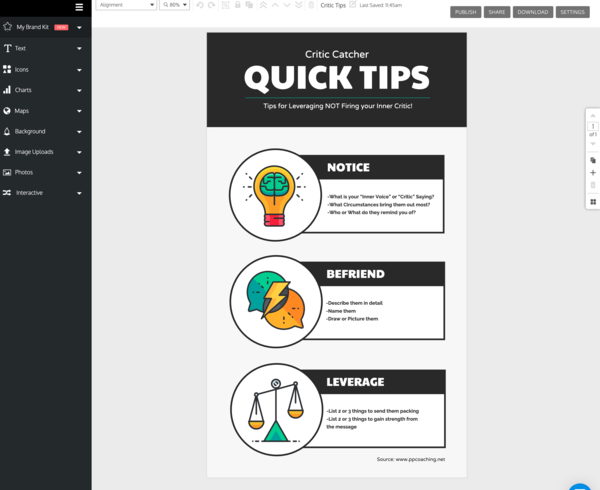 Snappa
Snappa offers a simple interface and a collection of templates to help you quickly create online designs. While Snappa's editor isn't as robust as Canva's, its simplicity may be appealing to those who only need to create simple social media and blog post graphics. 
Visme
If your main focus is creating presentations, Visme could be the right Canva alternative for you. The design program helps you create presentation decks and charts and graphics to go with them. If you want to download a PDF version of the presentation, plan on paying for the Standard price. 
GET STARTED FOR FREE TODAY
With so many Canva alternatives available, Canva doesn't have to be your only option for great graphic design. Edit graphics, create images for social media and design multi-page content all in one place. Sign up for a free account to see how easy it can be.
Start Designing
Create all of your on-brand collateral in Lucidpress
Create
Design beautiful content — whether it's digital or for print.
Create more content
Templates
Get inspiration or start from our library of over 1000+ templates.
Check out other templates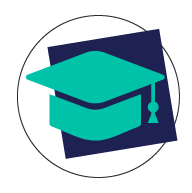 Guides
Learn how to create professional collateral with how-to guides.
Learn from a guide