An Inkscape alternative for everyone
Like Inkscape, Lucidpress is free and lets you create beautiful graphics. But compared to Inkscape, Lucidpress is far simpler to use, with an interface that can quickly be grasped by anyone. Best of all, you don't need to download anything to work in Lucidpress; the editor is accessed right from your web browser.
Havent signed up yet?
Give us a try.
Feature highlights
You don't have to be a brilliant designer to craft beautiful content. Whether you're a team of one or a team of five, our brand templating platform makes it easy to create content and build your brand in the new design democracy.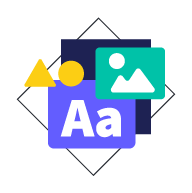 Brand assets
Store and download custom brand assets (like logos, colors and fonts) into our asset hub for fast access
Power of the web
If you're concerned about downloading software from the internet, or simply don't want to go through the hassle of installing it on your computer, Lucidpress is perfect for you.
Data automation
Smart Fields auto-populate information in your templates, so you don't have to chase down information.
Seamless imports
If you want to import images, it's painless to upload photos or icons from Google Drive, Facebook, Unsplash, and Dropbox. Try it for yourself to see how easy it is!
Start Designing
A DESIGN TOOL THAT BRIDGES THE GAP
Learn how easy design can be.
Inkscape alternatives
Inkscape is Open Source software that's most commonly used for creating vector graphics. Listed below are several free and premium Inkscape alternatives.
Adobe Illustrator
Like Inkscape, Illustrator is commonly used to create vector graphics. While the program is robust, it also has a steep learning curve and hefty price tag. 
CorelDraw
CorelDraw is a robust software for creating typography and vector graphics. The program is only compatible with windows and can be pricey at $198/year, but it does have many features built-in that you can only get from Adobe products with plugins.
Gravit Designer
Gravit Designer makes a great alternative for those who need a program that's compatible with Linux, Mac or Chrome OS. It is also completely free but lacks some of the features found in a more expensive product.
Create all of your on-brand collateral in Lucidpress
Create
Design beautiful content — whether it's digital or for print.
Create more content
Templates
Get inspiration or start from our library of over 1000+ templates.
Check out other templates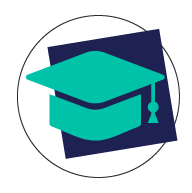 Guides
Learn how to create professional collateral with how-to guides.
Learn from a guide