Build a targeted direct mail list with radial search
Lucidpress makes it easy to build a targeted direct mail campaign, whether you're a newbie or a seasoned pro.
Havent signed up yet?
Give us a try.
DESIGN, PRINT & SEND WITH RADIAL SEARCH
What if you could use just one mailing address to automatically generate a whole list of addresses for your direct mail campaign? It might sound too good to be true, but that's exactly what radial search does. With the new radial search feature in Lucidpress, you can make sure your direct mail is delivered to the right audience. Easily target prospects by specific geographic areas and demographic data, all with just a few clicks.
Design a Direct Mail Piece
BUILT TO IMPRESS
Why is Lucidpress the best choice for direct mail? With intuitive, drag-and-drop design and powerful radial search, Lucidpress will help you get it done faster and easier than anywhere else.
Multiple sizes to choose from
Design your perfect direct mail piece. Select from 3 document sizes: 4 x 6 in, 6 x 11 in and 5.5 x 8.5 in.
BYOL (Bring Your Own List)
Already have a direct mail list of your own? No problem. Simply upload it as a .CSV file, and Lucidpress will import and organize your data.
Demographic targeting
Customize your list by demographics, lifestyles & purchase behavior. You can get as specific as you like, from basic traits like age & gender to specific details like household income & length of residence.
Volume discounts
Send more, save more. Lucidpress offers specially discounted pricing based on the size of your order. Adjust your radial search to find the best value for your business.
Design a Direct Mail Piece
How does it work?
Step 1: Create a direct mail design
Start with one of our customizable templates, or follow this guide to prepare your document for direct mail.
Step 2: Order your prints
In the top-right of the editor, click Order Prints and look for the Direct Mailer option.
Step 3: Use radial search
Click the Address Search button to customize your direct mail list. From there, you can browse your options and choose to target geographic areas and/or other demographics.
Step 4: Generate your selection
Once you've made your selections, Lucidpress will generate a targeted mailing list for you. If needed, you can edit your selections and adjust the quantity to fit your needs.
Step 5: Review your order
With all your options picked, Lucidpress will show you the price to print. This price will include the cost of using USADATA, as well as any volume discounts.
Who can use radial search?
If you're a local service provider (e.g. plumbing, pest control, HVAC) or a small business, you can use radial search to generate direct mail lists for cities, counties and zip codes in your area. Real estate mailing lists offer plenty of opportunities. For example, realtors can target all homeowners within a certain radius to offer home equity loans or refinancing. Likewise, they can send "Just Listed" postcards to renters with higher incomes who might be interested in buying a home. Retailers can use targeted mail lists to reach certain groups of consumers. For example, a children's clothing store can send coupons to families with children. If you offer a luxury product or service, radial search can help you reach new clientele. You can generate a direct mail list by targeting high-income households who are more likely to spend more on their purchases.
Design a Direct Mail Piece
Create all of your on-brand collateral in Lucidpress
Create
Design beautiful content — whether it's digital or for print.
Create more content
Templates
Get inspiration or start from our library of over 1000+ templates.
Check out other templates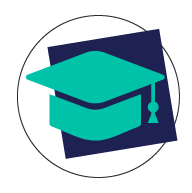 Guides
Learn how to create professional collateral with how-to guides.
Learn from a guide