Free banner maker for painless banner design
Quickly create and distribute a stunning banner with the Lucidpress brand templating platform. You don't have to be a design genius to put together something great. Our banner maker's intuitive drag-and-drop editor puts the power in your hands.
Havent signed up yet?
Give us a try.
Get started fast with smart banner templates
Our web-based design tool can handle banner ads and social media banners of any size. Choose from our selection of professionally designed banner templates, or create your own from scratch. Our banner creator is easy to use—simply pick from a variety of templates to start. Customize the template by hand or upload your branding to access a collection of Smart Templates automatically customized to fit your brand.
Feature Highlights
From the moment you sign in to Lucidpress, the difference is clear. Our print banner maker gives you more creative freedom than any other design tool—without the steep learning curve. Whether you're a team of one or a team of five, our brand templating platform makes it easy to create content and build your brand in the new design democracy.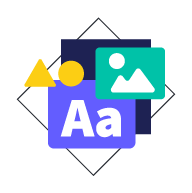 Brand assets
Store and download custom brand assets (like logos, colors and fonts) into our asset hub for fast access. Customize your banner to match your brand.
Web-based platform
Our web-based platform means that anyone can access Lucidpress across all browsers or devices. Access your banners from wherever you are.
Data automation
Update your banners quickly and get that new ad launched with basic data automation. Smart Fields auto-populate information in your templates, so you don't have to chase down information.
Easy to import & export
Design a Banner
How to make a banner with Lucidpress
Customize
Consider the purpose of the banner and its overall theme. Lucidpress's banner maker gives you the freedom to design your banner any way you want, from fonts & colors to icons & images.
Add visuals
Use compelling visuals to fill out your design. Catch people's attention by including vivid visuals in your banner's design—stock images, professional photography, patterns and more.
Start creating today
For the best in banner designs, Lucidpress is the way to go. Our free banner maker turns creating high-quality, professional-looking banners into an easy activity. Try out our online banner maker for free today and see just how simple it is to turn the designs you're thinking of into a reality. Print them out or place them on your Facebook cover, your YouTube channel, Twitter headers, or other social media pages.
Design a Banner
Create all of your on-brand collateral in Lucidpress
Create
Design beautiful content — whether it's digital or for print.
Create more content
Templates
Get inspiration or start from our library of over 1000+ templates.
Check out other templates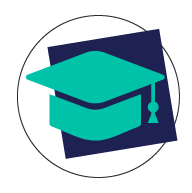 Guides
Learn how to create professional collateral with how-to guides.
Learn from a guide