Online invitation maker
If you're looking for an easy-to-learn online invitation maker, try Lucidpress. With a powerfully intuitive editor, it's never been easier to impress your audience… and yourself.
Havent signed up yet?
Give us a try.
Get started fast with free invitation templates
The attractiveness of an event invitation can determine whether there will be five attendees or fifty. Not a professional designer? No problem.
Build your invitation with a Lucidpress template
to maximize attendance. Customize by hand or upload your branding to access a collection of Smart Templates automatically customized to fit your brand.
Feature Highlights
You don't have to be a brilliant designer to craft beautiful content. Whether you're a team of one or a team of five, our brand templating platform makes it easy to create content and build your brand in the new design democracy.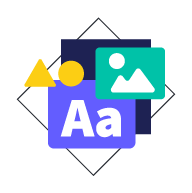 Brand assets
Make customizing content even easier by storing all your brand assets in one place.
Web-based platform
Our web-based platform means that anyone can access Lucidpress across all browsers or devices.
Data automation
Smart Fields auto-populate information in your templates, so you don't have to chase down information.
Easy import
Lucidpress integrates with your favorite tools. Transfer text from a Google Doc, import an InDesign file or insert photos from Dropbox, Facebook or Unsplash so you can stay focused on your work.
Design a Invitation
Create invitations in 3 easy steps
Create
Planning an upcoming wedding? What about a milestone birthday party? A high school or college graduation? Maybe you're hosting a professional corporate event. No matter the occasion, Lucidpress has a template you can follow that features beautiful, eye-popping design. Use the template as a starting point and get to work quickly. You'll have a wonderful new invitation done in only a few minutes.
Design
You can customize each template to your heart's content. Do you like the layout of one template but don't really like the colors? No problem. Simply change the colors to match the message you want to send. You can do the same for fonts, images, icons and more. The Lucidpress editor is so intuitive, you'll be dragging and dropping elements like a pro.
Distribute
To get people to come to your event, you need a persuasive invitation. Lucidpress can be your partner in creating something special. Print out your invitations or send them digitally—the choice is yours.
Create all of your on-brand collateral in Lucidpress
Create
Design beautiful content — whether it's digital or for print.
Create more content
Templates
Get inspiration or start from our library of over 1000+ templates.
Check out other templates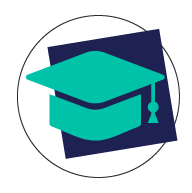 Guides
Learn how to create professional collateral with how-to guides.
Learn from a guide