Free online Microsoft Publisher alternative for everyone
Lucidpress offers all the best features of MS Publisher & Microsoft Office 365: Professional-looking effects, versatile sharing options, and online access to your existing content on the web.
Havent signed up yet?
Give us a try.
AN ONLINE MICROSOFT PUBLISHER ALTERNATIVE
You don't have to purchase an Office 365 subscription to use Lucidpress online. Our intuitive tool was designed for use in any modern web browser to ensure minimal lagging and optimal creative capabilities. Whether you're using Windows or a Mac, you'll find our Microsoft Publisher free alternative a versatile tool for your creative design pursuits.
FEATURE HIGHLIGHTS
With Lucidpress, the entire design process is intuitive and efficient. No special training or lengthy tutorials are needed for you to start with your creative projects.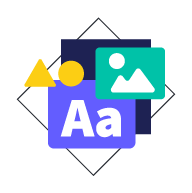 Brand assets
Store and download custom brand assets (like logos, colors and fonts) into our asset hub for fast access. Enforce brand standards without obstructing creativity or customization needs with lockable templates.
Web-based tools
Get everything you need directly from the web. Lucidpress provides free software that is all web-based, meaning you won't have to mess around with any downloads or wait for updates. All the latest updates are already part of our tool the moment you get online to use it.
Free templates
For professional quality layouts similar to what you'll find with Microsoft Publisher templates, look no further. Your work will shine with our designer templates. Add your own text and photos, then swap out elements as you see fit. Templates create a polished look in minutes—just choose from our extensive library.
Easy import
Smart Fields auto-populate information in your templates, so you don't have to chase down information. Access thousands of free stock photos or icons in the Lucidpress editor or easily import your own from Dropbox or Facebook. Use our Indesign Import feature to import existing InDesign files and convert them to Lucidpress templates.
Start Designing
Lucidpress vs. Microsoft Publisher
Both Microsoft Publisher and Lucidpress offer an accessible drag-and-drop interface along with an easy export option giving you the capability to print and share your creations. Lucidpress, however, offers a number of advantages over MS Publisher that sets it apart for the better.
FAQ
Does Microsoft Publisher offer a free version?
No - Microsoft Publisher must be purchased with an Office 365 subscription.
Is Lucidpress compatible with my computer?
Yes. Lucidpress is a software that runs in the cloud, so you don't need to update or download anything. 
START CREATING TODAY
Get started right away by putting your creativity to use. Not sure where to begin? Lucidpress has a large variety of templates and tools available for you to use. Need to create a professional looking poster? Our poster maker tool will help you produce a sleekly designed poster in just a few minutes. Under a deadline to make a new pamphlet? We have a pamphlet maker tool that will take care of much of the busy work, letting you stretch your creative muscles to make something eye-catching and informative. Check out our resources to see which tools and templates will work best for you. Follow what you see and customize each one to your own tastes.
Start Designing
Create all of your on-brand collateral in Lucidpress
Create
Design beautiful content — whether it's digital or for print.
Create more content
Templates
Get inspiration or start from our library of over 1000+ templates.
Check out other templates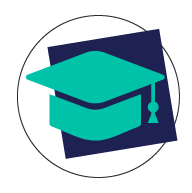 Guides
Learn how to create professional collateral with how-to guides.
Learn from a guide